2020 has been a year full of unexpected surprises. A few months ago, my wife and I made the decision to move into a new home. This meant I was tasked with selling our current home using the same marketing tools I develop for my clients. I was confident in my marketing plan in the midst of a pandemic, but was eager to truly understand the benefit personally. Ultimately, our home sold after just five days on the market. Even after a short time on the market there was plenty to learn. Here are five things I learned from selling our home:
Staging Matters
When speaking with my clients I encourage them to have the home staged. It creates a sense of home for potential buyers and compels the seller to depersonalize and declutter. I felt good about what we had done to get our home ready for photos and even considered skipping the consult. This would have been a huge mistake! Our stager made thoughtful changes and added small touches that brought the whole home together for stellar photos. Staging was a relatively small investment that set our home apart from the competition in the neighborhood.
Quality Photos Are Essential
HD photos are the cornerstone of my marketing package. I personally love the look that aerial and twilight photos give most homes. However, I was surprised to learn that our aerial-twilight photos did not work as well for our particular floorpan. Fortunately, I had photos taken during the day and at twilight from ground level, which turned out fantastic. At the end of the day, I learned you can never have too many photos of varying styles to choose from.
Virtual Tools Help The Entire Process
The COVID-19 pandemic has altered the landscape of the real estate industry. Homes are bought and sold in a different manner than they were just a few months ago. Ensuring potential buyers have the opportunity to view a home safely and from the comfort of their own homes has become an integral part of the selling process. 3D virtual reality and HD video tours were once seen as an added benefit, but are now a critical requirement. More importantly, 3D virtual reality tours are now being utilized by appraisers, which may have helped produce for a better valuation of our home.
Nothing Compares To Pricing The Home Right
No matter how good the staging, photos, and marketing of a home are, they won't sell an overpriced home. I use a custom built, data-driven tool that helps price homes for my buyers and sellers. While I felt I had a good idea of what my home was worth, I decided to go through the process of using the same tool for my home as well. I was surprised that the tool suggested a price slightly higher than my initial number. We decided to list the home at the price consistent the tool – sure enough, our home sold after just five days on the market. Trust the tools driven by data, rather than gut-feel (including my own!).
Inspection Can Be Surprising
After living in our home for over five years I felt like I knew just about everything there was to know, and decided against a pre-inspection even though it is a standard part of my marketing plan for sellers. After the inspection was completed we were surprised about a couple of items the buyer asked us to fix. It was nothing major but had I done the pre-inspection we would have been better prepared and possibly repaired the items ahead of time. Fortunately, nothing came up that held up the sale. However, if I could do it over again, I would have done the pre-inspection and repaired some of the small items ahead of time.
Bottom Line
Selling a home is a process that can be stressful at times but it doesn't have to be. Using the right tools can help alleviate the majority of this stress. If you're thinking of selling your home I'd love to share my professional and personal experience to guide you through the process. Contact me today to see how I can help you. In the meantime, download my complete home marketing plan here.
How Can I Help You With Your Broomfield Real Estate Needs?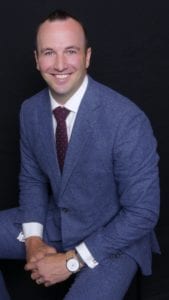 I am consistently among the Top Real estate agents in Broomfield and I strive to exceed client expectations.
You May Be Wondering… What is My Home Worth?
Do you wonder what your home is worth in the current market? Do you desire a specific Property Valuation Report that I routinely prepare for my clients? Please contact me.
If you are considering buying or selling, I would appreciate the opportunity to earn your business (or that of a friend you think I could help).
Visit www.refrealty.net. Phone: 720.351.8488, or John@RefRealty.net
For questions regarding the Broomfield Real Estate Market in general contact:
John Grandt
Realtor® | Real Estate Negotiation Specialist
Global Luxury Property Specialist
John@RefRealty.net
720.351.8488