Keeping Broomfield restaurants in business during the COVID-19 pandemic is great for everyone. Keep these restaurants in mind next time you don't feel like cooking at home.
BBQ
Dickeys Barbecue Pit
1255 E. 1st Ave, Unit C, Broomfield, CO 80020
(303) 466-8585
Dickey's Barbecue Pit is a true American success story. In 1941, Travis Dickey, a World War II veteran, opened the first Dickey's Barbecue Pit in Dallas, Texas. Dickey was a true Texas character blessed with the gift of gab and the love of authentic, slow-smoked barbecue. In the beginning, Dickey's Barbecue Pit was truly a family operation with Travis working the block and Miss Ollie Dickey serving sandwiches. Space on the restaurant sign was rented out to help pay the start-up costs for the restaurant and the menu was limited to beef brisket, pit hams, barbecue beans, potato chips, beer, bottled milk and sodas.
Brothers Roland and T.D. Dickey took over the business in 1967, continuing their father's legacy of quality, hickory smoked signature meats. Under the direction of the Dickey brothers, Dickey's Barbecue Pit expanded throughout the Dallas Fort Worth area and quickly became known throughout Texas for mouthwatering hickory-smoked barbecue, popular catered events and the iconic Big Yellow Cups. Franchising began in 1994 after loyal guests and barbecue fanatics demanded more locations. Today with more than 500 locations in 44 states, loyal guests are what keep Dickey's thriving in every community.
Brothers BBQ
565 US Hwy 287, Broomfield, CO 80020
(303) 635-2424
Established in 1998.
Chris and Nick O'Sullivan, two British brothers raised vegetarians, opened the doors of the first Brothers BBQ restaurant in February 1998, but their love affair with BBQ began long before. Traveling the United States as a professional race car driver, Nick remembers his first experience with BBQ. "The first time I tasted BBQ, I was immediately hooked," says Nick. "In fact, it was more than that… it was like an addiction or obsession." Chris remembers, "From the beginning we wanted to stay true to what we consider to be the real-deal BBQ. Each area of the country has its own style and we wanted different styles of Q to remind people of their hometown BBQ joints." With their recipes perfected, Nick and Chris were ready to share the magic. Nick stopped racing and Chris quit his job… together they converted a garage on the corner of Monaco & Leetsdale into the first Brothers BBQ restaurant.
Burgers
Blake's Taphouse
16860 Sheridan Pkwy # 100, Broomfield, CO 80023
(720) 583-2920
Blake's Taphouse is an upscale beer emporium that offers at least 40 different craft beers on tap, variety of imports, local craft beers and a limited selection of wine. Blake's Taphouse will compliment the dining experience with fresh non fried food options and daily specials.
In addition to the premium craft beer experience, music and sports are an essential part of Blake's Taphouse model. Our knowledgeable and friendly staff are here to provide outstanding service by delivering the best in quality craft beer, wine and a wonderful fresh food to provide a memorable dining experience.
Bad Daddy's Burger Bar
1 W Flatiron Crossing Dr Ste 2156, Broomfield, CO 80021
(303) 438-2143
In 2007, the first Bad Daddy's Burger Bar opened on East Blvd. in Charlotte, NC. It was an immediate success, and for good reason. Our philosophy to prepare simple foods–such as the quintessential American dish, the hamburger–with culinary passion satisfied a craving among restaurant-goers like nothing had before.
With the success of the East Blvd. location, a second Bad Daddy's opened in 2007. By 2012, there were five. From there, one Bad Daddy's followed another. Today you can find Bad Daddy's amazing cuisine in restaurants in multiple cities and states. And the response everywhere is the same: "Wow."
Now, in 2019 with 35 locations throughout North Carolina, South Carolina, Oklahoma, Georgia, Tennessee and Colorado, Bad Daddy's has been steadily building its reputation as a unique player in the burger world. Plans for continued growth promise more locations throughout 2019 and beyond.
Chicken
Outlaw Wings
12920 Lowell Blvd, Broomfield, CO 80020
(720) 667-2551
Specializing in chicken wings, made fresh with 23 sauce choices ranging from mild to super inferno hot!
Chinese
Saigon Dragon
2055 W. 136th Ave, Unit 154, Broomfield, CO 80023
(303) 252-1688
At Saigon Dragon we take great pride and care in the preperation of our dishes by using nothing but fresh wholesome ingredients. We make each dish as if we were serving our own family and loved ones, that is what makes our food stand out from the rest. Did I mention that we do not cook with MSG in any of our dishes? When you pour your heart and soul into your cooking it shows, welcome to the family!
​When you hear "Asian Cuisine" you usually think a specific type of Asian like 'Chinese' or 'Vietnamese'. Well, our family and staff hail from all over Asia, so I guess you can say that we are experienced in various Asian Cuisines. It takes a lot of dedication and passion to replicate each regional dish with that home style feel, which works out for our customers. We do all the hard work and our customers get to enjoy the end results.
Heaven Dragon
1100 US Hwy 287, Suite 100, Broomfield, CO 80020
(720) 887-8168
Indian
Zaika Indian Cuisine
300 Nickel St, Suite 19, Broomfield, CO 80020
(720) 887-0400
Many things happen just by accident. But it was not merely an accident for Zaika to become synonymous of good food within a very short period of its opening. When I first landed in the country's East Coast to earn an MBA, it was hard for me to imagine how I would end up after 10 years. It was indeed by an accident that I entered the world of restaurant. My restaurant journey was really amazing from the start. Serving and satisfying customers was challenging but I learned to love it and ultimately it became my passion. Now this is the part of my everyday life.
After moving to Colorado in 2011 to explore new possibilities, I created a successful story of Azitra. Now Zaika is my new venture with the investment of what all I had – the passion and dedication to serve the customers with the best Indian food. What we serve on the table comes with meticulous planning and efforts. The menus are crafted to include varied dishes from the Indian sub-continent. We carefully select the best ingredients, including spices. We then prepare food trying to create a perfect balance of different ingredients, spices, cooking levels, freshness and presentation.
Azitra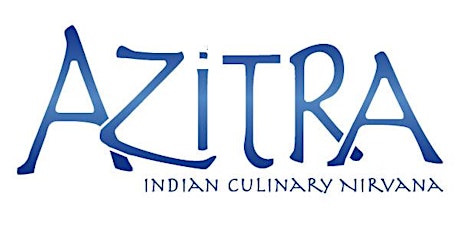 535 Zang St, Broomfield, CO 80021
(303) 465-4444
Managed by passionate and a seasoned team of operators, Azitra awakens the inner soul through colorful ambiance, rich palate and complex tastes with a seductive dining room, a fashionable bar, intimate private lounge and outdoor seating. We strive to create memorable dining experiences day after day. Guests can sample the vibrant flavors of India through Azitra's various dining options. Our menu features classic Indian cuisine reinvented for today's more discerning palate. We invite you to indulge in India's culinary treasures, time after time.
Italian
Scalzotto Italian Restaurant
88 Lamar St, Suite 100, Broomfield, CO 80020
(303) 465-6196
scalzottoitalianrestaurant.com
Originating in Vicenza, Italy, our cooks here at Scalzotto Italian Restaurant, study carefully, both traditional dishes and modern methods to create recipes bringing you the best of both worlds, a dip in the flavors of the past and modern quality. We source from the best suppliers and farmers in the area to bring to your table, tasty and healthy dishes in a comfortable environment with a delicious variety of desserts from the hands of our resident pastry chef.
Family atmosphere, friendly and attentive service and competitive prices make Scalzotto Italian Restaurant a must, with signature cuisine and the best culinary traditions. Contact us by phone 303-465-6196 or visit the restaurant directly at 88 Lamar Street, Suite 110 in Broomfield, Colorado 80020 to see for yourselves the quality and taste of our dishes.
Buca di Beppo Italian Restaurant
615 Flatiron Marketplace Drive, Broomfield, CO 80021
(303) 464-7673
We want all of our guests to feel like family, so we feed them like family. Known for our family style portions, you'll know that no matter the size of your appetite, you won't be going home hungry! No one knows authentic Italian food better than everyone's favorite Italian restaurant, Buca di Beppo. Even though we serve hundreds of delicious Italian pastas, entrees, and pizzas every day for lunch and dinner, everyone in Broomfield keeps coming back for more.
Japanese/ Sushi
Go Fish Sushi
2055 W. 136th Ave, Broomfield, CO 80023
(720) 593-1888
Located in a quiet suburban neighborhood, Go Fish Broomfield brings a casual fine dining experience. This beautiful restaurant offers the same menu, but also has the time to offer more unique weekly appetizer specials with a different range of sushi/sashimi. Regardless, if you are enjoying the Denver nightlife, or if you want a quiet place to bring the family Go Fish Sushi is the place to be.
Ooka Sushi and Asian Cuisine
6485 W. 120th Ave, Broomfield, CO 80020
(303) 438-6666
OOKA Restaurant welcomes you to a pleasant and memorable dining experience.We feature authentic Japanese Sushi & Asian Cuisine.

Our menu is a suggestion for your selection. The sauce is the magic ingredient, which blends the meat, poultry, seafood, or chicken with fresh vegetables to create unique dishes. Each dish is prepared to order. The spicy dishes are prepared to the degree of your taste.

Please notice the dishes offered for the diet conscious – low in sodium and mildly seasoned. All dishes are cooked with vegetable oil. Thank you for dining at OOKA Restaurant. We welcome any suggestions you may offer in order that we may better serve you.
Pizza
Original Pizza
1300 W. Midway Blvd, Broomfield, CO 80020
(303) 469-9117
Original Pizza came to Colorado with one goal in their mind, to bring the best pizza and Italian food to this region. Which is to keep things simple, tasty and create a home-like cozy atmosphere for our Restaurant's visitors.
Seafood
Big Mac & Little Lu's Seafood Restaurant
2851 W. 120th Ave, Westminster, CO 80234
(303) 404-2722
Steakhouse
Hickory & Ash
8001 Arista Pl, Suite 150, Broomfield, CO 80021
(720) 390-4400
Hickory & Ash is a modern American meatery, offering hand crafted, Colorado-centric cuisine. Located within the Arista Broomfield community, Hickory & Ash features lunch, dinner and brunch menus that offer a variety of sustainable and locally sourced ingredients grilled in hickory-smoked fire, such as beef provided exclusively by the esteemed Aspen Ridge Natural Beef. Highlights from the kitchen – helmed by the talented Executive Chef Ryan Taylor, son of acclaimed Denver chef, Kevin Taylor – include short rib pastrami, classic steak tartare and Colorado striped bass Veracruz. Not to be overlooked, the menu's extensive vegetarian offerings equally stand out, with dishes such as squash Bolognese gnocchi and burrata toast. Craft cocktails, local beers and an extensive wine list round out the culinary offerings. The inviting 5,500 sq. ft. space features rustic décor, one private dining room seating approximately 66 guests and a 36-seat outdoor patio.
Thai
Ganesa Thai Food
155 Nickel Street, Broomfield, CO 80020
(303) 464-9888
Welcome to Ganesa Thai Food ! You are about to experience the very best Thai food, ready from scratch, using only the most excellent ingredient. Every dish is prepared personally by Chef Tong. At busy time your snack may take a small longer. we apologize for that. But satisfy know so as to Tong will not compromise her high standards. We hope you enjoy your meal. Thank you!
Mexican
Corona's Mexican Grill
2255 West 136th Avenue Broomfield 80023
(303) 466-6600
Corona's Mexican Grill is an intimate, family-owned restaurant. The owners, John and Gloria, and their family created what is becoming Colorado's favorite Mexican cuisine.
Masa Cocina Restaurant
8181 Arista Pl, Suite 150, Broomfield, CO 80021
(303) 820-2600
Located within the Arista Broomfield community, Masa is a modern Mexican cocina from Denver's acclaimed Kevin Taylor Restaurant Group. Executive Chef/Partner Frank Blea and Chef/Partner Ryan Taylor offer a contemporary take on Mexican fare rooted in authentic flavors. Inspiration spans the entirety of Mexico, rather than a singular region, and is influenced by the chefs' travels and love of street food. Masa features light, fresh and playful dishes, such as tacos al pastor; pork shoulder molcajete; Oaxacan chile rellenos; and churros with Mexican hot chocolate. The bar program focuses on agave spirits–with more than 30 tequilas and mezcals for sipping, and used to craft margaritas and palomas–as well as Mexican beer and wine.
How Can I Help You With Your Broomfield Real Estate Needs?
I am consistently among the Top Real estate agents in Broomfield and I strive to exceed client expectations.
You May Be Wondering… What is My Home Worth?
Do you wonder what your home is worth in the current market? Do you desire a specific Property Valuation Report that I routinely prepare for my clients? Please contact me.
If you are considering buying or selling, I would appreciate the opportunity to earn your business (or that of a friend you think I could help).
Visit www.refrealty.net. Phone: 720.351.8488, or John@RefRealty.net
For questions regarding the Broomfield Real Estate Market in general contact:
John Grandt
Realtor® | Real Estate Negotiation Specialist
Global Luxury Property Specialist
John@RefRealty.net
720.351.8488