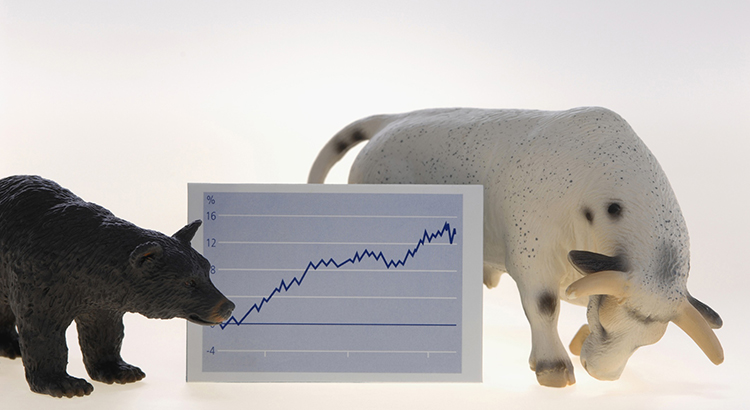 Is A Recession Coming And How Long Will This Economic Recovery Last?
The economy is currently experiencing the longest recovery in our nation's history. The stock market has hit record highs, while unemployment rates are at record lows. Home price appreciation is beginning to reaccelerate. This begs the question: How long can this economic recovery last and is a recession coming?
The Wall Street Journal (WSJ) Survey of Economists recently called for an economic slowdown (recession) in the near future. The most recent survey, however, now shows the economists are pushing that timetable back. When asked when they expect a recession to start, 42.5% of the economists in the previous survey projected between now and the end of 2020. The most recent survey showed that percentage drop to 34.2%. Here are the most current results: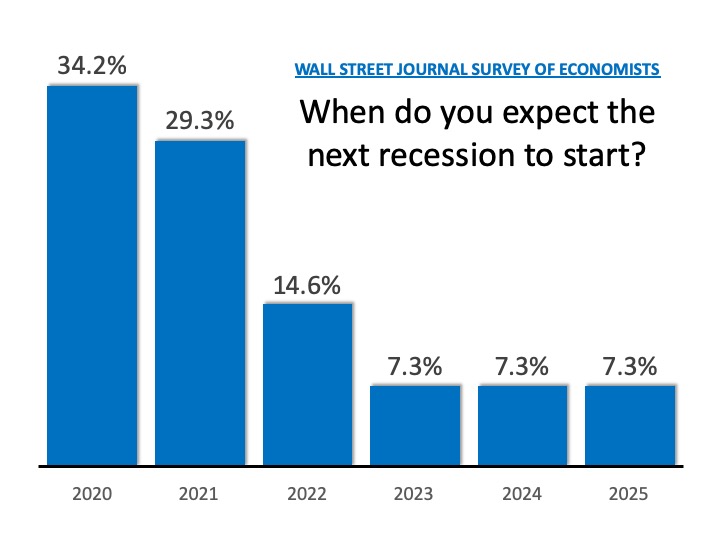 Like the economists surveyed by the WSJ, most experts are still predicting a recession will likely occur sometime in the next few years. However, many are pushing back the date for the economic slowdown.
Bottom Line
Real estate is impacted by the economy (and the consumer's belief in the strength of the economy). The fact that most economic experts are calling for the recovery to continue through 2020 means the housing market will also remain strong for the foreseeable future.
I recently wrote about how a recession could impact the real estate market. While experts are pushing back on when a recession may come it's important to understand what segments of the economy will be most impacted when a recession does come.
How Can I Help You With Your Real Estate Needs?
I am consistently among the Top Real estate agents in Broomfield and I strive to exceed client expectations.
You May Be Wondering… What is My Home Worth?
Do you wonder what your home is worth in the current market? Do you desire a specific Property Valuation Report that I routinely prepare for my clients? Please contact me.
If you are considering buying or selling, I would appreciate the opportunity to earn your business (or that of a friend you think I could help).
Visit www.refrealty.net. Phone: 720.351.8488, or John@RefRealty.net
For questions regarding the Broomfield Real Estate Market in general contact:
John Grandt
Realtor® | Real Estate Negotiation Specialist
Global Luxury Property Specialist
John@RefRealty.net
720.351.8488